PERICLES - PRESERVING AND SUSTAINABLY GOVERNING CULTURAL HERITAGE AND LANDSCAPES IN EUROPEAN COASTAL AND MARITIME REGIONS
PERICLES enables sustainable usage of maritime and coastal cultural heritage​
Looking across Europe, coastal peoples' cultural heritage tells a story of hundreds – even a thousand–  years of connections with their marine and coastal environments. This cultural heritage provides a sense of place, unity, and belonging to people; it connects people to each other and to the past and helps guide our future.
But coastal and maritime cultural heritage is at risk today from climate change, pollution, urbanisation, mass tourism, population decline in rural areas, the loss of traditional fishing fleets, neglect, and inconsistent policies of sea and shore conservation across European regions. PERICLES thus works to show the potentials and opportunities of Europe's diverse cultural heritage, while protecting and preserving it for future generations.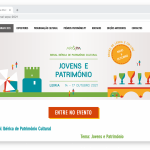 PERICLES at Iberian Biennial of Cultural Heritage The Iberian Biennial of...
Read More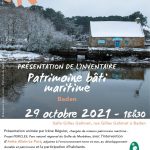 Case region Brittany demo b2 events The richness and diversity of...
Read More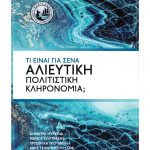 Fishing cultural heritage in NE Aegean and a new book about...
Read More
"2018 was the European Year of Cultural Heritage (EYCH) by the European Union. It was celebrated in all EU member states and many more countries in Europe. The official slogan of the Year is "Our Heritage: where the past meets the future". The Year was launched at the European Culture Forum in Milan on 7-8 December 2017 and was closed at the #EuropeForCulture Conference in Vienna on 6-7 December 2018."